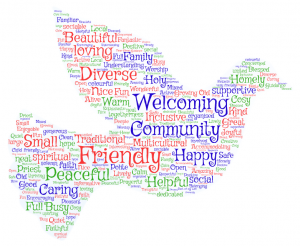 The next important stage of the Stewards of the Gospel discernment process is upon us!
Important changes will be taking place now and over the next few years in our parish and diocese.
On Monday 7th August a document setting out in draft a vision and strategy to take our diocese forward will be published at
http://www.dioceseofbrentwood.net/news/
We will also be getting hard copies of the document to share and read so that we can pray about the contents and discuss them before responding to it.
We will hold an open parish meeting in September/ October time where the diocesan director for the Stewardship process, Steven Webb, will join us and respond to your questions. Watch this space and look out in the parish newsletter for the date of the meeting.
Currently we have around 35 different groups working within our parish and we would like to celebrate all the hard work they do and the part they play in making our community so rich and vibrant. To this end, we are holding a Parish Open Day on      Sunday 17th September. The event will take place in the parish hall, beginning after the 9.30 Mass, and continue through the day, finishing at 2pm. Come along on the day with family and friends. Refreshments will be served by our youth stewards.
~~~~~~~~~~
A big thank you to everyone who supported the Bacon Buttie Sunday charity event last weekend 23rd April. This was organised and run entirely by our Youth Stewards who raised almost £200. This will go towards a new PA system for the youth band and also contribute to the parish building fund. Well done!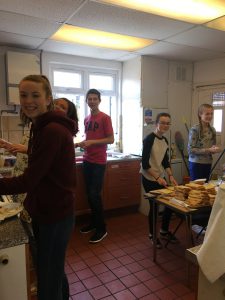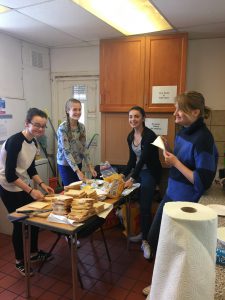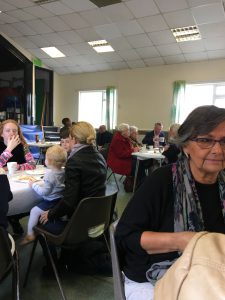 Youth Band 
St. Edward's now has a youth band with a range of musicians who play guitar, saxophone, flute and clarinet. If you are aged 13-18 and you'd like to join the group please come along to the next practice on Saturday 18th February 5pm-6pm in the church- more details on the facebook page soon. All instrumentalists are welcome, but we need a pianist, another guitar and lots more singers!
Masses organised by the Youth
The Young Stewards have arranged for the first Community Mass organised by the Youth of the Parish to take place on Saturday 25th March at 6.30pm. Everyone is warmly welcome but especially all young people who are at secondary schools and their families. After mass, there will be a youth social in the community centre from 7.30-8.30pm with refreshments. We are hoping that the youth will continue to organise the community masses on the last Saturday of each month ( 29th April, 27th May, 24th June, 30th September, 28th October and 25th November) but they will be advertised in the newsletter in advance in case there are any changes.
Bacon Buttie Sunday 
This will be the first fundraising event run by the Young Stewards. They are raising funds for the refurbishment of our Community Centre, and they will be serving bacon sandwiches, teas and coffees after the 9.30 and 11.30 Sunday masses on 19th March. Come along and support them!
Parish Questionnaires
Thank you to everyone who completed these. You can still send yours in if you didn't make the deadline- just put it in the box at the back of the church when you've finished. Answer as many or as few questions as you want to.
Stewards of the Gospel News           February 18th/19th 2017
Parish Stewards
One of the main findings from the parish one minute survey we did last October was that parishioners felt we needed to have more youth involvement and music. Stewards have been working towards this and other issues which you raised, and we'll keep you informed of these during the coming months.
Our Parish Stewards are: Caroline Dixon, Joan Murphy, John Sizer, Emma Bond, Amanda Mckiernon, Jonathan Rickard, Jenny McAvoy, Richard Cordery and Nicola Roberts. We are always looking for more people, so please join us if you'd like to help!                                                
Youth Stewards
We now have a fantastic team of young people committed to working in the parish and beyond. They will be fundraising as well as organizing events and activities for the youth of the parish. They now have a facebook page where you can find details of the latest parish youth news: Romford Young Stewards. The youth stewards are: Naimh Marshall, Hannah Francis, Megan Roberts, Isabel Roberts, Aidan Marshall, Ethan Walsh, Gabrielle O'Donoghue and Alice Kelly.