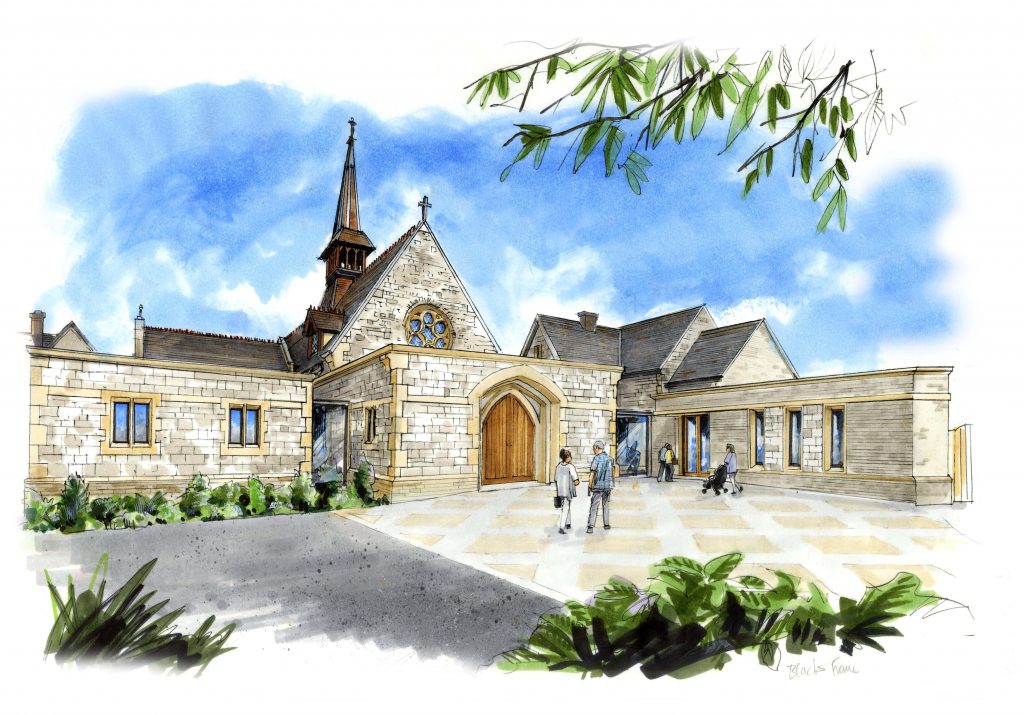 FIRST FULL PARISH CONSULTATION – October 17th – November 4th 2020
Every parish is, in the words of St Paul, "Living stones building a spiritual house." We have a blessed location near to the very centre of Romford, and a precious listed building. From here, we can celebrate and share the Good News, offering wonderful service and hope to the whole community, in the name of Jesus Christ.
Right now, our buildings are in need of extension, refurbishment, care and attention; this project gives us the chance to build for the future while respecting the precious heritage that we have inherited.
The Parish Premises Committee has worked at this over many years. From the beginning of 2020 conversations began with those leading groups and Sacramental programmes in the parish hall and parish centre. The Property Committee of the Diocese of Brentwood has been a great help, as have the Historic Churches Committee.
Now comes the moment when we are delighted to share the fruits of all these conversations, and offer these preliminary versions of building and development plans for consultation with the whole parish. On this page you will find PdF versions of everything, to download to look at on your screen, or to print. There are paper copies of the whole site plan at church, as well as copies of the artists drawing at the top of this page. There will be large versions available to view in the hall (from 24th October) after weekend and Wednesday Masses, and along the walkways into St Peter's school.
Listen here to Fr Dominic's homily from 18th October introducing the plans: https://www.youtube.com/watch?v=HRzsxMEX8eQ
We would love as much feedback as possible – details of how to give feedback are in the FAQs document, and at the bottom of this page. Thank you for your time in offering feedback – every comment matters, and every thought will help us to get to the best possible plans.
Please send your feedback by Wednesday 4th November to romford@dioceseofbrentwood.org or post/hand in a note or letter to the presbytery at 3-5 Park End Road, Romford, RMI 4AT. Perhaps you know someone who has moved away from the parish, but who would love to hear about these developments? Please send them the link to this page.
If you are not sure what kind of feedback to give, the simplest way is to share "What I love about these plans is … " and "The thing would change about these plans is … "
If you like everything about the plans, tell us! And if you would rip it all up and start again, tell us – and tell us why!
If you have a question about the plans or any aspect of the project that is not covered in the FAQs, please ask; the FAQs will be updated as and when new questions are asked.