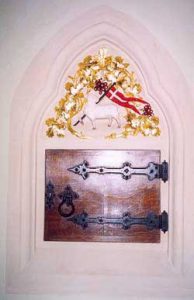 Personal Invitation to serve in the Parish and share your gifts and talents
St. Edward the Confessor Parish is home to many active ministries that cater to all aspects of Catholic life. Each ministry is as interested in serving you as they are in having you serve with them! We hope before long you will come to learn a bit about each of them in this section of the website. It is our prayer that we may continue to serve one another and the needs of all God's people just as Christ taught us!
We invite all parishioners to look over the list of ministries in the left menu to see which ones you might like additional information and please give freely to the Church of the many gifts and talents that God has bestowed on you.