Fr Tom Jordan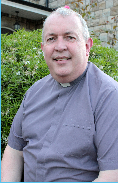 I was born in 1954, in the West End of London. Baptised in St Anselms and St Celia's in Holborn, the first child of Irish parents with three sisters and seven nieces.
I studied at Bishop Ward Secondary School (now All Saints Dagenham). After 6th Form I went to Bournemouth College of Hotel Management & Catering. I worked in industry for ten years in London Hotels, the BBC, and in sales and marketing in the frozen food industry. On the 13th May 1981 when Pope John Paul II was shot, my life changed. Formation for priesthood began at Campion House Osterley, then at St John's Seminary, Wornesh.
I was ordained a priest on 22nd July 1989 at St Vincent de Paul, Becontree and have served as assistant priest at Grays, Romford and Leigh-on-Sea before becoming parish priest of the Most Holy Trinity, Basildon in 1995. At this time I was Youth Chaplain of the Diocese and Dean of the Thurrock Deanery. I became Parish Priest at Romford in 2003.
In 2004 I was elected Chairman of the National Conference of Priests of England and Wales and Executive member of the Council of European Conferences of Priests. In 2011, I have also served as Dean of Havering. Hobbies now when possible include good food and wine, theatre and above all ministering to priests.
Julia Pitkin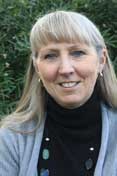 I have been a parishioner of St Edward's since moving to Romford in 1980. I am married with three children.